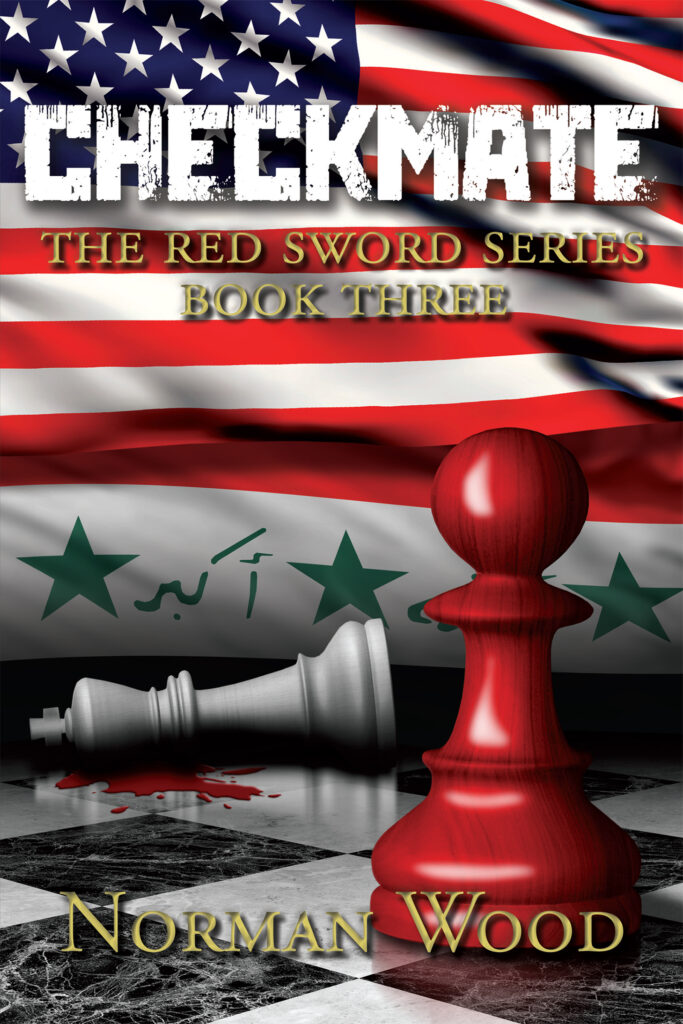 In August 1990, Saddam Hussein, the paranoid psychopathic leader of Iraq, invaded Kuwait. Six months later, coalition forces, led by the United States, annihilated his army and forced him back into Iraq. With humiliation burning deep, Hussein seethed with revenge.
As Hussein plotted, in late 1991, Team Thorn of the CIA Clandestine Service thwarted the KGB's attempt to remove Mikhail Gorbachev from power. As a result, the USSR was dissolved, the KGB disbanded, and the Cold War came to an end. In this enlightened state, Russia's SVR is now working with the CIA to keep Hussein under control.
Checkmate, Norman Wood's thrilling, hold-your-breath, fictional account, follows Team Thorn as it scrambles to stop Hussein's madness in the United States. Intent on revenge scheduled for February 26, 1993, the second anniversary of his defeat in Kuwait, Hussein plots to kill hundreds of thousands of innocent Americans.
With minimal information, Team Thorn—former CIA undercover operatives Nathan West, Jack Reynolds, and Buddy Hayden—must discover the target of Iraqi Intelligence Service and then stop its terrorists from setting off almost two thousand pounds of cyanide . . . somewhere in the United States.
Praise for Red Sword Series
Wow! In the tradition of Tom Clancy . . . thrilling and exciting! I couldn't put the book down!
—Dr. Allison Evans
This novel, based on fact will have you turning the pages lightning fast, biting your knuckles, and rooting for the hero until the end—or is it?
—Lynn Eldridge, author of Skyrocket to Surrender
Red Sword is a real James Bond, behind-the-scenes account of the most influential attempted military coup in history. The reader gets a front-row seat to actual events involving corrupt CIA, KGB, and Russian generals plotting not only to abandon the war in Afghanistan but also remove the Russian president. Get ready for a kick-a** conspiracy that leads all the way to today's events and beyond. Well done!
—Sean Salazar, author of The Babylon Prophecy Series