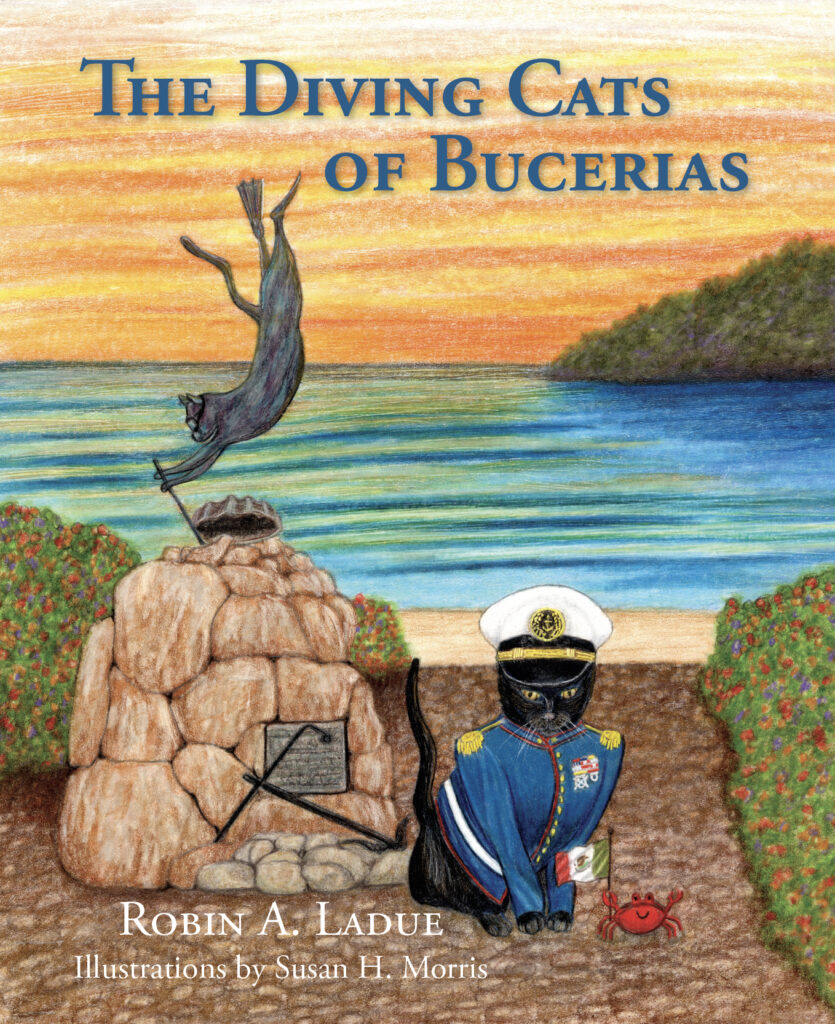 What do cats do when we sleep and aren't watching? Something special or mysterious or even bizarre? And the cats of Bucerias, well, who would ever guess what this crew is up to in the wee hours? 
You'll have to get up early to find out . . . and look in all the right places . . . and think again about whether cats really don't like to get wet.
No ordinary house cats, these Mexican felines.
And if you ever visit Bucerias, be sure to get up with the sun
and keep an eye out for Captain Bubby and his crew.