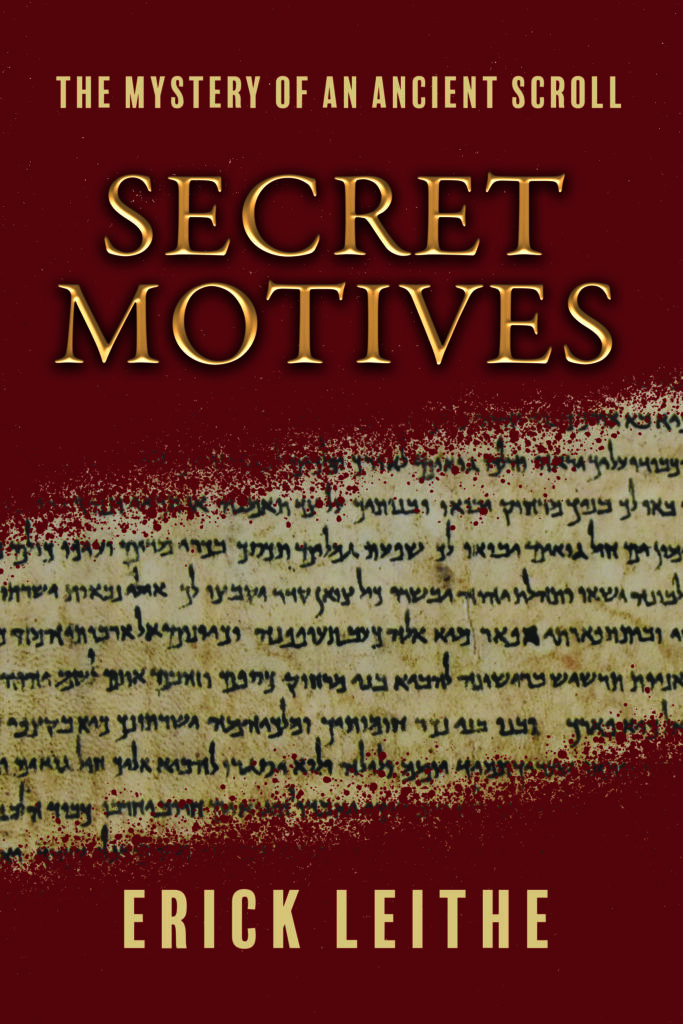 The unexpected inheritance of an ancient Middle Eastern scroll makes Pastor James Staley a millionaire overnight. News of the inheritance is leaked to the media and instantly goes viral. Everyone wants to learn more about the priceless treasure. Many would like to see it. Some want to buy it. And a few will go to any length to possess it.
Staley asks assistant minister Matt Beringer to become a trustee of his family's trust to oversee the rare artifact. Matt agrees, but strange happenings make him wonder . . . Are these coincidences, odd events, or something more ominous? Matt worries that Staley's life, as well as his own, may be in danger.
In Secret Motives, Erick Leithe weaves fact with fiction to create an exciting mystery to keep you guessing until the end.